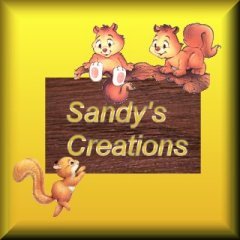 The following tutorial came from:
http://jment1.com/psp/stainglass.html
I've always wanted to make a stained glass graphic. I didn't have Blade Pro though. Blade Pro was suppose to fill in the lines with a gold pattern. Instead, I used textures/sculpture for the gold thanks to Lady Mouse for the suggestion. It worked.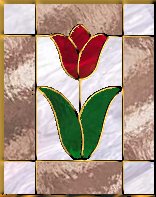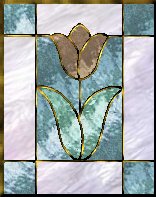 After doing the above tuit, I found the following Chocolate Heart tutorial.
It came from: http://www.jumbo-psp.com/Tutorials/Lesjes/Valentijn/Choc-hart/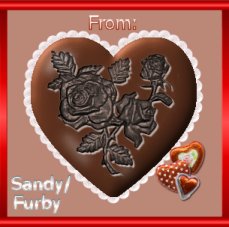 Tutorial: Sign In Sig
This tutorial came from: http://groups.msn.com/addicted2PsP/signinsig.msnw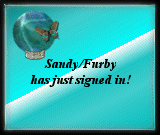 Tutorial: Spring Flower
This tutorial came from: http://graphics.carverhouse.net/spring_flower/
I started to make the flower and then with St. Patrick's Day just around the corner, I changed it into a shamrock using the "heart shape".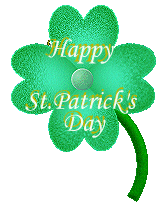 Below is the correct shape but the wrong color and I left off the stem and leaves. I just cannot follow instructions. Didn't wanna! LOL


Unless otherwise noted, Copyrights (c) are retained by S & B Crafts on all existing art, images and graphics located in this site. All Rights Reserved.
This site originated on December 30, 1999