Welcome to S & B Crafts - Family Fun!
It's time to celebrate your Birthday.
(Anyone can play the Happy Birthday song so I chose this one instead. I hope you like chime clocks as much as I do!) (grin)


Hi, I'm Sandy, aka Furby. Now that you are here, the party can begin.
Don't forget to pick up your presents below. Take as many as you wish - "right click" and "save as" to your own hard drive. (Do not link to this page - it will change in the future.)
My gifts to you are to remind you to have a great time but relax too. After all, it is YOUR special day.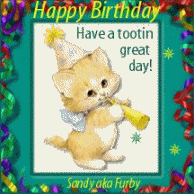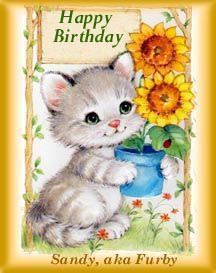 And here's a birthday balloon. Camomile has many other balloons for adoption. She also has fairies in a bottle and shadowboxes too.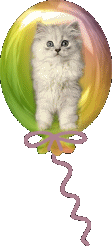 The gifts below are for June and came from other websites.
I've put them here so you can go to the person's website and adopt one of your own. You will find the links either on the graphics themselves or their certificates.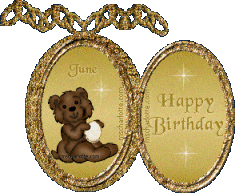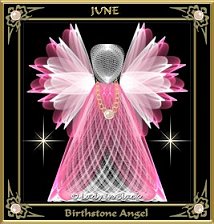 This cute lil June Birthday Bunny came from Louise.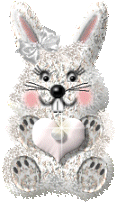 This precious Birthday Angel came from Paula.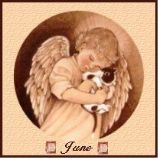 Here is my little Birthday Unicorn.
This beautiful birthday plaque is not available at the present time (if your birthday is in June you can take this one)! I found out the link no longer works. If you know the correct URL, please let me know so I can provide link for others. Thank you!
Alexandrite for June is the stone of truth and beauty!

~ ~ ~ ~ ~ ~ ~
WHAT KIND OF FRIEND ARE YOU?
I found these in a book a long time ago. I don't know how true these are but I thought they were interesting reading. Is it true for you?
Aries: Headstrong, daring, competitive. You are a fine friend and a formidable foe. You expect total devotion and sincerity in friendship
Taurus: Dependable, arty, patient. You are a good friend who hates to lose a friend, as attachment is strong, and will go out of your way to maintain a friendship.
Gemini: Funny, fair-minded, lively. You are an amusing and good friend. You are young at heart. (Yup! That's me alright!)
Cancer: Kind, caring, protective. You are loyal and worth your weight in gold as a friend. You are always ready to give and are a good solid friend.
Leo: Honest, generous, dramatic. You are a mighty good friend. You are very warm and sincere. You are idealistic and romantic.
Virgo: Sympathetic, meticulous, warm. You are a steady and reliable friend. You are practical and to the point in your advice and suggestions.
Libra: Balanced, calm, romantic. You can give good advice to a friend and any friend who follows up will never come to grief. You are rather detached but you are still a good friend.
Scorpio: Caring, protective, quick-tempered. You can appear detached but you are an intensely loyal friend. You are ultra-sensitive in pride and self-respect.
Sagittarius: Open, enthusiastic, happy. You are generous to a fault and very helpful. If friends follow your advice they will be happy.
Capricorn: Fearless, hard-working, ambitious. Once the initial hurdles are crossed, you will prove to be the "old faithful" friend. You may not be very tactful and polished in your manners and talk but you won't fail a friend in an emergency.
Aquarius: Independent, idealistic, rebellious. You are a better counselor than a friend. This is because you can think clearly and visualize situations and problems creatively. Your friends can expect both warmth and guidance from you.
Pisces: Shy, romantic, indecisive. You are a good friend, humane and understanding even if you are slightly unconventional.
~ ~ ~ ~ ~ ~
BIRTH COLORS, STONES and their MEANING:
Most gem scholars agree that the tradition of birthstones arose from the Breastplate of Aaron: a ceremonial religious garment set with twelve gemstones that represented the twelve tribes of Israel and also corresponded with the twelve signs of the zodiac and the twelve months of the year.
Because ancient people did not always classify gemstones by mineral species like we do, there is some debate about which gemstones were set in the breastplate and why. Because of this, different cultures around the world have developed different birth stone lists. The modern day list that you know is only the most recent list: some older lists still exist. Some also argue that the proper way to assign gemstones is according to astrological sign and not month. I'm listing the Traditional Birthstones that we are most familiar with:
January: Capricorn - black, Garnet: Faith & Constancy
February: Aquarius - blue, Amethyst: Happiness & Sincerity
March: Pisces - light green, Aquamarine: Courage & Hope
April: Aries - red, Diamond: Innocence & Joy
May: Taurus - green, blue, pink, Emerald: Peace & Tranquility
June: Gemini - pale yellow, violet, Pearl, Moonstone: Purity & Wisdom
July: Cancer - white, Ruby: Nobility & Passion
August: Leo - pink, Peridot: Joy & Power
September: Virgo - brown, Sapphire: Truth & Hope
October: Libra - pink, Opal: Tender love & Confidence
November: Scorpio - dark red, Topaz: Fidelity & Friendship
December: Sagittarius - purple, Turquoise: Success & Understanding
Birth Month Flowers:
January: Carnation - Pink: I'll never forget you. Red: Admiration. White: Pure and ardent love.
February: Violet - Modesty and simplicity.
March: Jonquil - Affection returned.
April: Sweet Pea - Blissful pleasure.
May: Lily of the Valley - Return of happiness, purity and humility
June: Rose - A single rose of any color in full bloom means "I love you." Red: Love and passion; White: Purity, humility; Pink: Grace; Yellow: Joy, happiness.
July: Larkspur - Laughter, ardent attachment, an open heart
August: Gladiolas - I couldn't find a meaning.
September: Aster - Love
October : Calendula (Marigolds) - I couldn't find a meaning.
November: Chrysanthemum - Red: love; White: truth
December: Narcissus - I couldn't find a meaning.
Each day of the week also has its own special color.
Which day of the week were you born on?
Sunday - red or gold Monday - orange or silver
Tuesday - yellow Wednesday - green
Thursday - blue Friday - indigo
Saturday - black or violet

I'm sure you've heard this old saying!
Monday's child is fair of face,
Tuesday's child is full of grace,
Wednesday's child is full of woe,
Thursday's child has far to go,
Friday's child is loving and giving,
Saturday's child works hard for its living,
But the child who is born on the Sabbath day is bonny and blithe,
good and gay.
~~~~~~~~~~~~~
Some ladies have started Birthday Quilts on their websites and if you would like to add mine, here it is. Click my home button below to get the URL to link it to and please let me know where you added it so I can come for a visit:

I've made some birthday adoptions for your special month so please click the "Next" button below.
I hope you enjoyed your birthday as much as I enjoyed preparing it for you! I hope you liked all your presents. Best Wishes for a Great Day and Wonderful Year! ((((((HUGS)))))
If you want to see the birthday gifts I've received click this Next Button.

~ ~ ~ ~ ~ ~ ~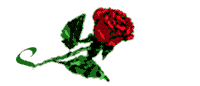 ~ ~ ~ ~ ~ ~ ~
The clock midi file you are listening to came from Geoff.

Unless otherwise noted, Copyrights (c) are retained by S & B Crafts on all existing art, images and graphics located in this site. All Rights Reserved.
This site originated on December 30, 1999