Easter and Spring:
Gifts and Adoptions I've received

I got this beautiful Easter Egg from Ms. Charlotte.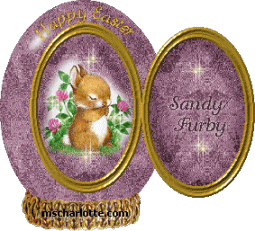 The adorable bunny egg below came from PurpleWolf.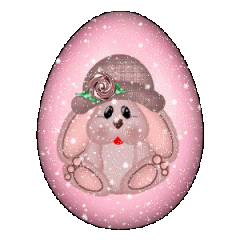 This cute kitty card came from Karen Ann.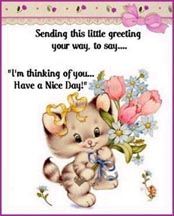 The Eggs below came from the RAOK Easter Parade.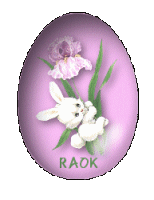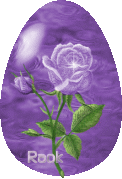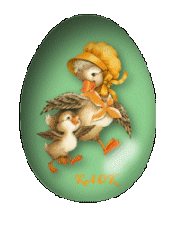 These gifts were from Snow Genie, Miriam, and Rosemarie from the Crazy Lady Society!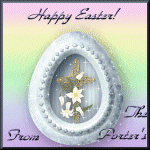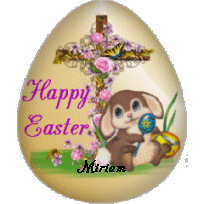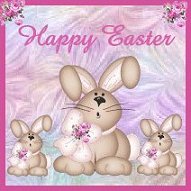 This egg was made specially for me by Ms. Charlotte, founder of the Crazy Ladies Society. Don't you eat it. LOL

This card is from Zoe, a Crazy Lady!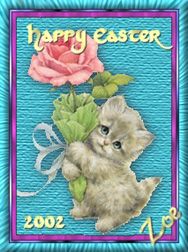 This adorable globe came from Franzen (Elisabeth)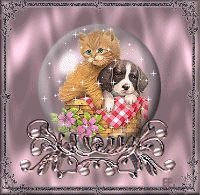 Joy sent me the below graphic as a thank you for spoiling her this Easter.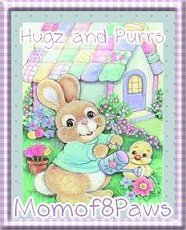 Holiday Index Page
Unless otherwise noted, Copyrights (c) are retained by S & B Crafts on all existing art, images and graphics located in this site. All Rights Reserved.
This site originated on December 30, 1999