GIFTS FROM FRIENDS

Thank you Pat for this beautiful award! I love it.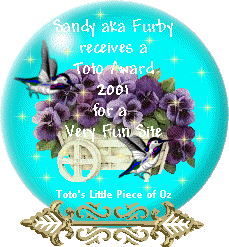 And Gaby sent me this adorable card.
(I didn't realize I don't have her link. Gaby if you see this, help!!!)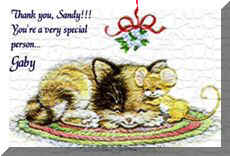 Unless otherwise noted, Copyrights (c) are retained by S & B Crafts on all existing art, images and graphics located in this site. All Rights Reserved.
This site originated on December 30, 1999