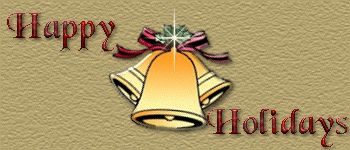 Here are some more gifts I've received this year.
This cute lil animation was made by Rosebear for The Garden House Advent Calender.
This one came from Kayla. Couldn't tell could ya? LOL

The next three are from Snow Genie.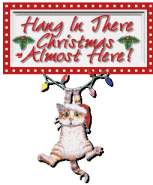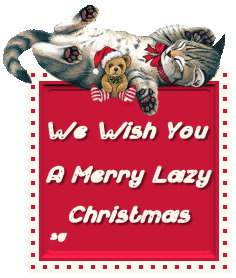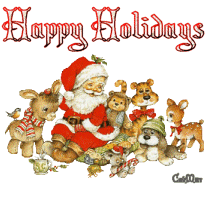 This cute kitty was created by Ms. Charlotte of CLS.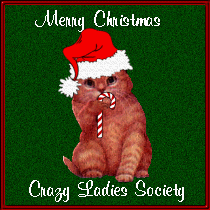 The RAOK Secret Elf sent along this yummy cookie!


Holiday Index Page
This background set came from the Yard Sale at the Crazy Ladies Society.
Please do NOT take it. Thanks!
Unless otherwise noted, Copyrights (c) are retained by S & B Crafts on all existing art, images and graphics located in this site. All Rights Reserved.
This site originated on December 30, 1999